Idaho Fake ID
When people think of Idaho, they think of potatoes. They don't think about nightlife and amazing clubs. But if you're young and dumb and ready to embrace the night, you can definitely find something that will get your heart pumping.
Buy a Scannable fake Idaho ID from IDTop; lit your night & head to camp axe + pong where a bit of alcohol & flying objects won't hurt.
Blue Guilloche lacing on top of ghost image– On the bottom right corner of the Idaho license and ID, there is a ghost image of your photo ID. Layered on top of your ghost image is blue Guilloche lacing that spreads around the bottom corner of the card. We ensure that this detail is followed exactly.
IDAHO FAKE ID COMPLETE FEATURES
IDTOP USES PREMIUM ELEMENTS FOR MAKING IDAHO DRIVER'S LICENSE
Blue lining within "IDAHO" text – On the top left side of the ID card, you will see large letters that spell Idaho. But these letters are not spelling out with full-color lettering but are colored with small blue lines that run across the letter. This detail is a change from the old ID and license that used to be full-color lettering.
CUSTOM HEADER – The words Driver's License is spelled out in blue lettering at the top of the Idaho driver's license. However, these letters are not as big as the Idaho letters to the left. Unlike other states' cards, this label is placed between two blue lines that are above and below it.
Special Idaho Driver's License Features – The details on the back are shoddy in appearance
Fake IDs are known for perfectly replicating the front of the ID or Driver's license while the back of the card looks fake. The cards we sell are designed to match the state-issued cards of Idaho perfectly, and they are even scannable.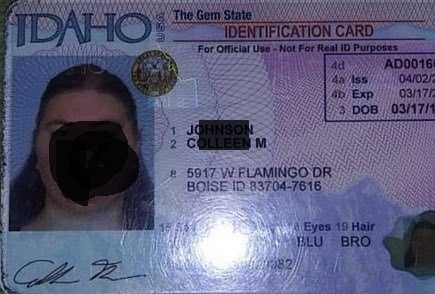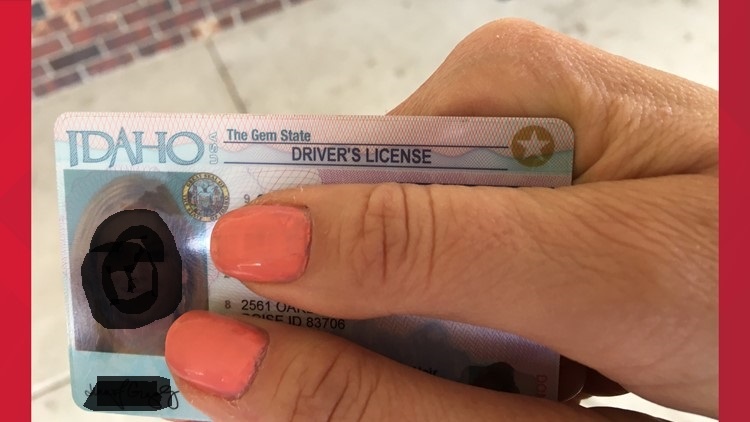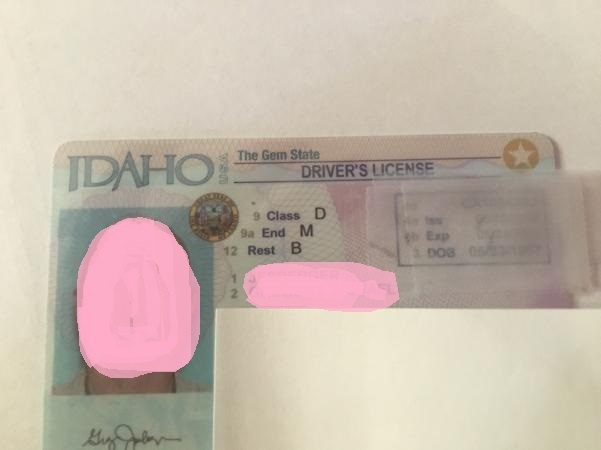 IDTOP IDAHO SPECIFIC SECURITY GRAPHICS

Idaho Landscapes – At the bottom of the Idaho ID and driver's license card, there is a large blue mountain that is part of the background. Layered on top of the mountain is the identification text like Sex and Weight. To the sides of the mountain, the color drastically changes to a much lighter blue, and this new color creates an extended mountain range.
7 "IDAHO" name in UV print – If you flip the Idaho State cards over and place them under a UV light, you will see the Mountain Bluebird enclosed in waves printed in UV ink. The printing is layered underneath the other designs. Knowing exactly where the ink is layered is one reason why our fake IDs look so good.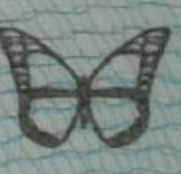 State Butterfly next to the 1D barcode – On the backside of the card in the top right corner, there is a small black butterfly. This butterfly sits on top of the blue and green guilloche lacing that covers the backside. Our printers allow us to recreate the butterfly perfectly without bleeding into the guilloche lacing.
Sandpoint, Idaho is the drunkest city in the state, so this is the best place to start if you're looking for a night you definitely won't remember.
Sandpoint is the city with the highest number of bars in all of Idaho, so there's plenty of places for you to try out. We suggest you go to Coins, which is a bar that also has arcade games.
How to spot a fake Idaho Id
The card will be thicker than the state-issued card
The new real ID for Idaho has many images and several layers of background designs that must be placed on top of each other. Because of all this ink, it is important that card makers don't end up making a card that is thicker than the state-issued one. Bouncers who work in Idaho tell each other to check the width of the ID card as it is an easy mistake to spot.
You can peel off a layer if the edges are poorly made
Another reason why the Idaho ID is layered with many designs is that the many layers make it easier for fake IDs to find. If a bouncer runs their fingernail over the edges of the card, their nail will catch on poorly made cards, and they will be able to the designs off of the card.
ID checkers are trained to ask the patron to repeat the address on the ID
While bouncers are receiving training for their security license, they are taught to ask anyone they feel is underage to repeat the address on their ID. Many teens are caught using this method, as they don't think about the details of their ID. Make sure to memorize your details when you receive your ID.
Law regarding fake IDs in Idaho
The police in Boise, Idaho offer free classes to restaurants, bars, and clubs, so bouncers, bartenders, and wait staff can learn to spot fake IDs.
This program was created in 2015, and it has been very successful, especially in festivals where alcohol is served and in the bars in downtown Boise.
Even though these venues must take time out of their schedules and pay their staff so they can send them can be trained, avoiding citations or having their liquor license pulled is worth it.
If a place is found accidentally serving minors alcohol, it can have its liquor license pulled for ten days and receive a $1,000 fine. This is for their first offense.
If it is their second or third offense, then the license is pulled for a full month, and they will face a $1,500 fine. The program is even embraced in the major clubs where a $1,500 fine would be nothing. Having their liquor license pulled, however, can easily cause tens of thousands of dollars in revenue loss.
I ordered within a group. So they gave me a huge discount. I cannot believe the quality is of premium grade. This ID should work instate.
Idaho issued new licenses in 2020. I asked IDTop whether it was possible to deliver my Idaho DL in a week. They did so & wasn't delayed at all.