Delaware Fake ID
Delaware was once ranked the 48th most fun state to live in, and if you are a resident, you probably agree with the ranking. So you may need to move around and go into one of Delaware's larger cities if you want to find real nightlife.
Sure, you can sign up to be a soldier and go to war or You can buy a Scannable fake Delaware ID from IDTop & start smoking three packs of cigarettes a day, and a few beers too much to handle.
Holographic state seal near second photo image – Towards the bottom of the card next to the ghost image is the state seal of Delaware. It is printed in holographic ink and can be seen without blacklight. Although the state seal is very detailed, we have the software that can mimic its design perfectly.
UV printed date of birth above full ID photo– One crucial detail that all premium fake IDs need is the UV printed date of birth text placed above the photo ID on the card's front. Skipping this detail is a dead giveaway that the card is fake. The date of birth is in month-day-year format.
DELAWARE FAKE ID COMPLETE FEATURES
IDTOP USES PREMIUM ELEMENTS FOR MAKING DELAWARE DRIVER'S LICENSE
State logo underneath Delaware name– Some states have their nickname underneath the state name on identification cards and driver's licenses, and Delaware is one of them. "The First State" is printed below the state's name, and it is in the same color as well. Between the state's name and logo is a blue line underlining the "E" to the "R" in Delaware.
Multi-Colored lacing throughout the front of the card – Throughout the front of the card, there is multi-colored Guilloche lacing that runs throughout the entire background.
Special Delaware Driver's License Features – Each section of colored lacing changes abruptly and does not blend the cell; the printer that prints out fake IDs must be able to imitate this. This webbing and coloring is not something that can be left out without being obvious that it's gone.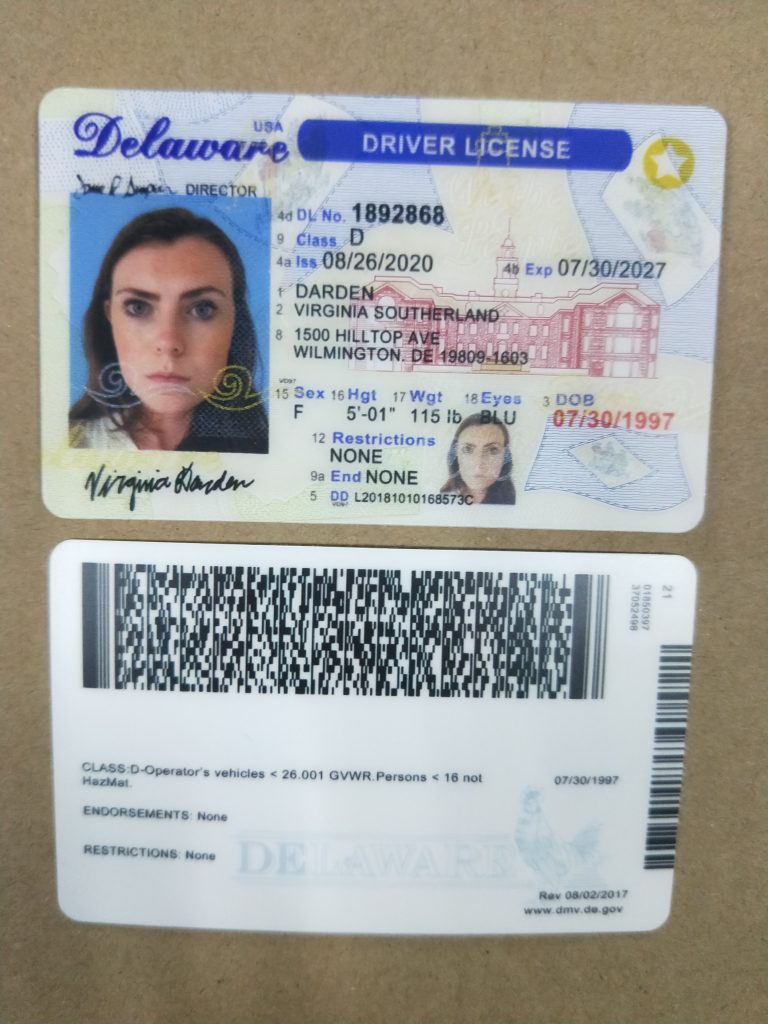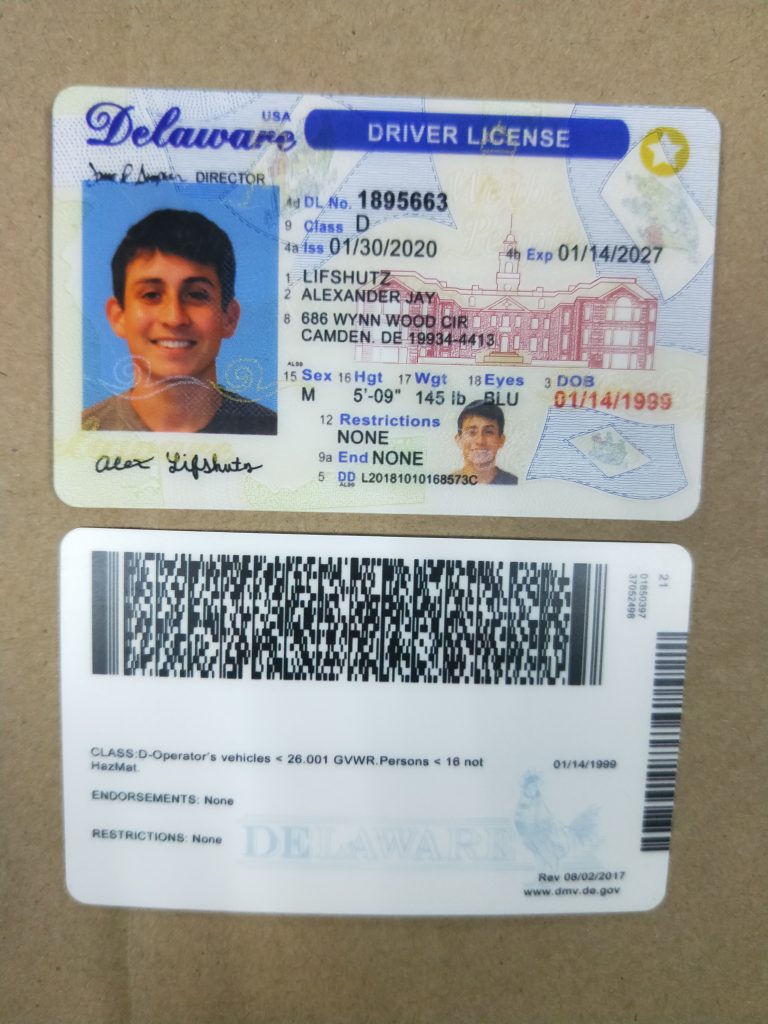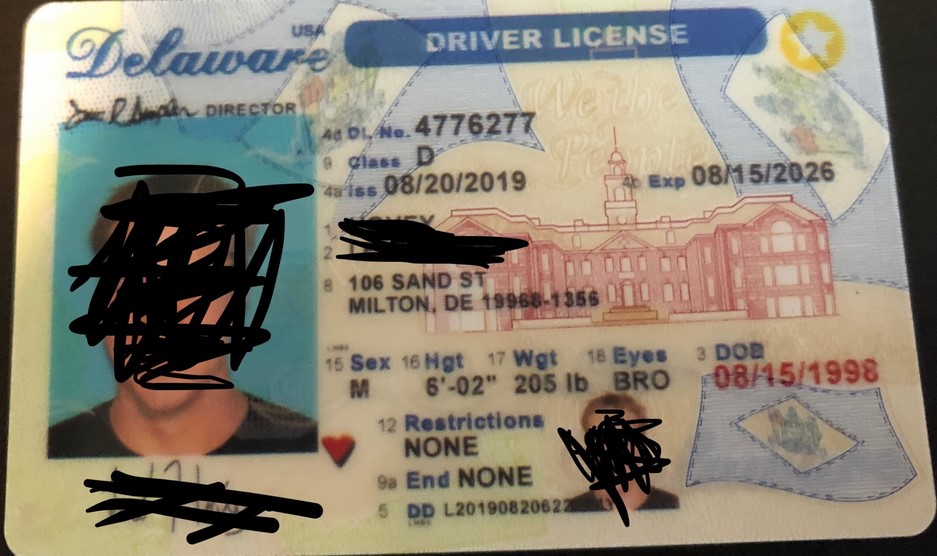 IDTOP DELAWARE SPECIFIC SECURITY GRAPHICS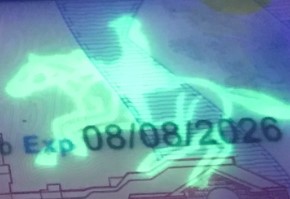 Holographic picture of a man on a horse above the state seal – A holographic man is riding a horse illuminating in UV ink. The horse is in a gallop, and the man is wearing a hat. This image is crucial to have in its place because it can not be seen under normal light.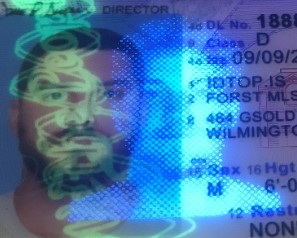 Black UV image of ID photo and background – If our cards are placed under a blacklight, there will be a UV image of the photo ID. It is not as large as the main picture, and it overlaps on top of the white flower on the background. We are always sure not to make this UV image too large or too small because it is a ghost image.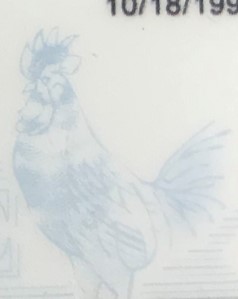 STATE BIRD – Just like the holographic image on the card's front, there is a blue hen on the back of the driver's license. This image is not holographic, and it is printed with blue ink. Underneath the image is a blue line that spans the length of the Delaware card.
According to a popular real estate guide, the city of Wilmington is the most fun city in all of Delaware, so you have to start there.
This city is diverse and can cater to all lifestyles, so there is a mix of gay bars, taverns, pubs, and nightclubs, breweries, and festivals. If you're feeling patriotic on the 4th of July, you can head down to Dead Presidents Pub and Restaurant; an oval office themed bar that hosts game nights.
The blue hen on the back of the card is missing
Although the blue hen and Delaware is a small image, detail-oriented or trained bouncers always know to check the back of the card. Many people are caught with IDs that don't have this image. Low-grade ID makers skip out on the details on the backs of ID cards except for its scannable features, so we never do.
The city of Wilmington has developed a bad reputation
Since Delaware has many neighbors, it is common for people who live there to travel to other states for a better party scene. Many fake IDs companies use the city of Wilmington as their address. So bartenders and bouncers are always suspicious when they get a person who looks young and has an ID from Wilmington. Even if they have a real ID from the state, the city's reputation is already ruined, and their ID will be scanned.
You can't remember the zip code on the card
This is a popular test that ID checkers in Delaware are taught to perform. After taking the ID from the patron to inspect it, they ask them what their zip code is. Many people don't know the answer, which is a major red flag. The zip code is supposed to be part of their home address. So, when you get your fake ID, make sure to memorize the address or zip code.
What are Delaware Laws Regarding Fake IDs?
Within the last five years, the state of Delaware has cracked down on minors using fake IDs to purchase alcohol. Although it has always been illegal to do so, there was a big shift in attitudes towards underage drinking and purchasing alcohol because of the death of a high-school student at a house party.
Parents, teachers, and state lawmakers have decided to increase the consequences of entertainment venues and stores that are found selling alcohol to minors, whether intentionally or accidentally.
Now, venues that are caught selling alcohol to minors, have fights where the police are called in, and do not keep their buildings up to date will be subject to a point system. If their infraction points reach past a certain number, their liquor license will be closed for good, and it will not be able to get it back.
Because of these new consequences, bars, clubs, and pubs are much more open to creating partnerships with local law enforcement and allowing them to station undercover cops in their establishments so they can find minors with fake IDs.
One crucial tool the Delaware police use to find fake IDs is an app that scans the back of a driver's license or identification card to see if it is either fake or has been tampered with.
New Delaware fake makes a crisp sound when dropped. My ID has exact replication & cannot be more genuine than a fake it is!
My ID has "We The People" & license first letter of name with DOB in UV. Compared it with DMV Delaware license & it has no difference what-so-ever.